"Avoiding Problems by Identifying Solutions"

----------- Special Announcement -----------
Local 2282 is no longer represented by AFGE National Vice President Mike Kelly and District 9, we are now being represented by AFGE National Vice President Vincent Castellano and National Representative Theresa Impink from District 2

MEMORANDUM FOR ALL DEPARTMENT EMPLOYEES
FROM: Lee J.Lofthus Assistant Attorney General for Administration
SUBJECT: U.S. Office of Personnel Management Recent Cybersecurity Incident
The U.S. Office ofPersonnel Management (OPM) recently became aware ofa cybersecurity incident affecting its systems and data that may have exposed the personal infonnation of current and fom1er Federal employees. I have been informed by OPM that Department ofJustice employee data has potentially been compromised in this incident I and wanted to share more information with you right away.
Since the incident was identified, OPM has partnered with the Department of Homeland Security's U.S. Computer Emergency Readiness Team (US-CERT) and the Federal Bureau of Investigation to determine the impact to Federal personnel. As a result of this investigation, OPM is notifying approximately 4 million individuals whose Personally Identifiable Information may have been compromised. The notifications will be sent beginning June 8 and continuing through June 19 by email and U.S. mail.
Tn order to mitigate the risk offraud and identity theft, OPM will offer affected individuals credit monitoring services and identity theft insurance through CSID, a company that specializes in identity theft protection and fraud resolution. This comprehensive, 18-month membership includes credit report access, credit monitoring, identity theft insurance and recovery services and is available in1111ediately at no cost to affected individuals identified by OPM. Employees whose information was affected will receive a notification directly from CSID.Ifyou have any questions about the impact of this incident to your data or if you receive a notice and have questions about the services being offered, contact CSID directly beginning at 8 a.m. CST on June 8, 2015. The company's website is www.csid.com/opm, and its toll free is 844-222-2743 (International callers: Call collect 512-327-0700).
Following this incident, OPM took immediate action to implement additional security measures in order to protect the sensitive personnel data it manages. I would like to take the opportunity to remind you of the seriousness of cyber threats and of the importance of vigilance in protecting our systems and data. Additional information will also be posted to the Department's internal website at http://dojnet.doj.gov/.
U.S. Department of Justice

AFGE on Monday filed a class action lawsuit against Office of Personnel Management (OPM) Director Katherine Archuleta and Chief Information Officer Donna Seymour alleging that they failed to heed warnings, obey security policies, and are liable for one of the largest data breaches in U.S. history.
The union is seeking both monetary damages for every employee whose personal data has been stolen and injunction relief – steps that we want OPM to take such as sharing details on what it knows about the breach, instituting a multi-layer authentication process, encrypting Social Security numbers, and implementing an internal authentication system.
The lawsuit was filed in the U.S. District Court for the District of Columbia. AFGE and two individuals, Robert Crawford and Adam Dale, are represented by a legal team led by Girard Gibbs LLP, a national litigation firm representing plaintiffs in class and collective actions in state and federal courts and in arbitration matters worldwide. Girard Gibbs LLP has vast experience with cases involving cybersecurity attacks and data breaches.
If the court grants our motion for class action status, everyone whose information has been hacked will be automatically included in the lawsuit. That said, if anyone has specific questions about the lawsuit, they should send an email with their contact information to opm@girardgibbs.com. 
As the largest federal employee union in the country, AFGE will not sit idly by while OPM fails to comply with the most basic requests for information or provide an adequate response. Even after this historic security breach, OPM has continued to use poor data security practices and inferior private-sector strategies to solve its security woes.
Since 2007, officials at OPM have been alerted to their lackluster data security policies and protocols and failed to take appropriate steps to safeguard the information. Although they were forewarned about the potential catastrophe that government employees faced, OPM's data security got worse rather than better.
Additionally, the credit monitoring services that OPM provided have not only fallen short, but actually created more potential security risks for employees.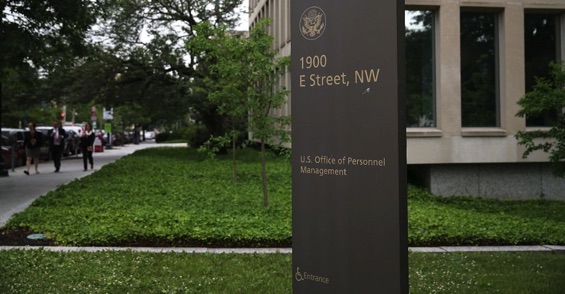 AFGE Seeks Financial Compensation for Feds in Class Action Lawsuit against OPM

"Message from the President of Local 2272"
Today, on September 25, 2015, after 19 years, a new master agreement will finally be in place for the employees of the United States Marshals Service. We have taken many years and worked a lot of long hours to make this happen. Many obstacles have occurred, but with the dedication from the employees of the Service, our mission was accomplished. 
This new agreement will bring positive change to everyone from the Administrative staff to the Operational staff.  
On behalf of Local 2272, I would like to thank everyone, my Team, Jason Wilder, Bill Pope, Mark Beard, Aileen Magahay, Alex Rodriguez, William Saez, Derrick Willingham the Negotiator, AFGE, President Cox the management staff, DirectorHarlow and last The United States Marshals Service for making this possible. Thank you.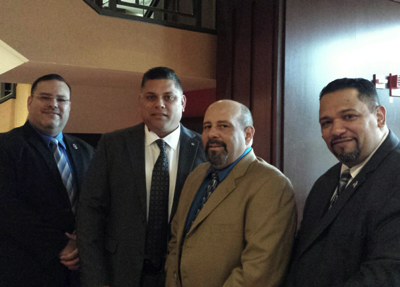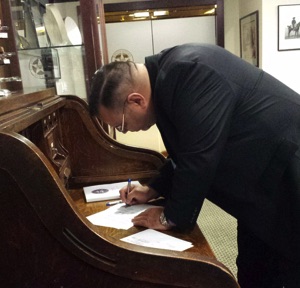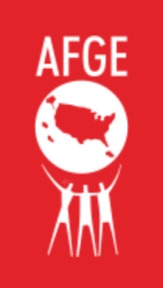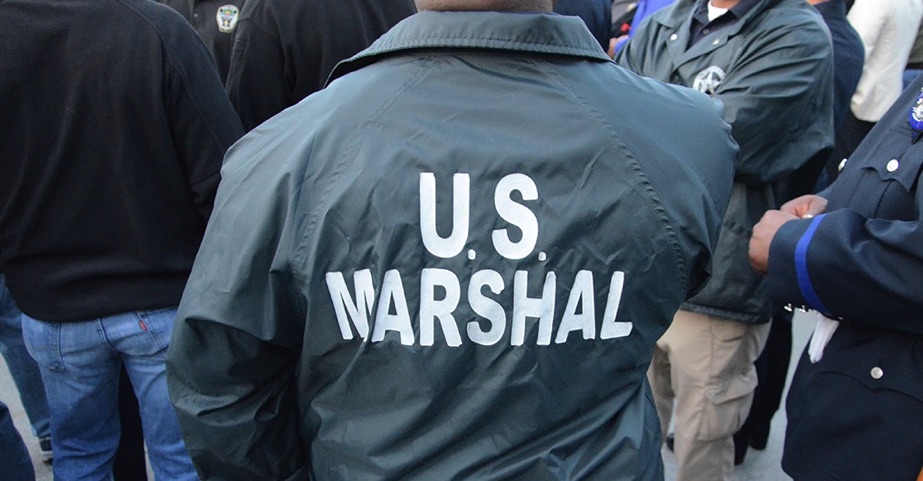 After nearly 20 years, it finally happened. AFGE Local 2272 recently signed a new contract with the U.S. Marshals Service, ushering in a new era of collaboration and a new kind of relationship between management and the union.
Prior to the negotiations of the contract, the last of which was signed in 1996, to say things were rocky was an understatement. Between 1997 and 2006, the union was run by U.S. Marshals deputies appointed by management officials. The agency had simply refused to acknowledge the existence of the union and its members.
Even though then local president spent years trying to get the agency to negotiate a new master agreement, the agency spent years dragging the process out. The union filed and won an Unfair Labor Practice complaint, which forced the agency to come to the negotiation table.
"Responsibility and respect are words everyone at the table knew well, but are also words that appeared to define a different era in the U.S. Marshals' relationship with its employees. Words to which it seems through the last year of bargaining, the agency has embraced more than ever before," said AFGE Labor Relations Specialist Derek Willingham who served as Chief Negotiator of the new contract.  "Bargaining unit employees have a vital role in the overall success of the US Marshals operations."
The new contract covers about 1,000 employees. Click Here for more details.

A New Master Agreement Comes with a
New Era of Collaboration at U.S. Marshals Service
Chief Steward William Saez, Steward/Legislative Affairs Rep William Pope, Chief Alex Rodriguez, Local President Luis R. Figueroa Jr.